GET CONNECTED
We have amazing programming to get you started on your entrepreneurial journey. Get ideas. Get exposure. Get funded. Get going. Get connected.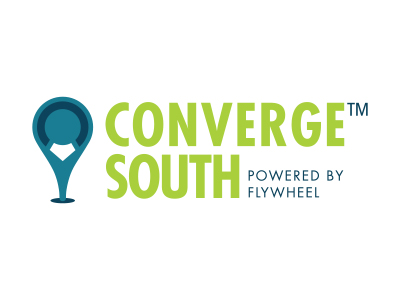 ConvergeSouth – Regional Startup Expos
Annual Regional Event X2

Attendance: Averages 400 per event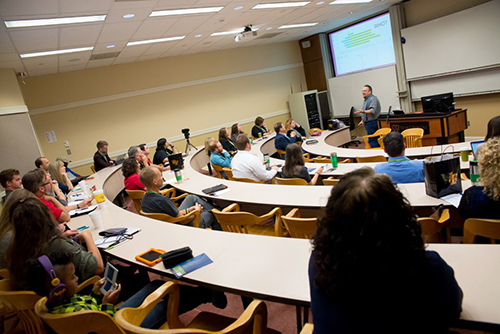 Converge South, produced by Flywheel and the Flywheel Foundation and co-sponsored by our regional ecosystem partners is a regional celebration of startup activity. These two-day events average 75 startups exhibiting on a demo floor, attracting investors from throughout the Southeast to connect with emerging and growth-stage companies. Investors are formed into teams to circulate the demo floor and score companies, with the top ten being invited to main stage lightning round pitches.
Our collaborative partners join us to create compelling, unique, value-add programming for all attendees. The event includes investor and founder educational tracks, tech stack presentations on new applications, digital marketing seminars and motivational keynotes.
Attendance averages 300+ and the event is a major draw for the entrepreneurial ecosystems.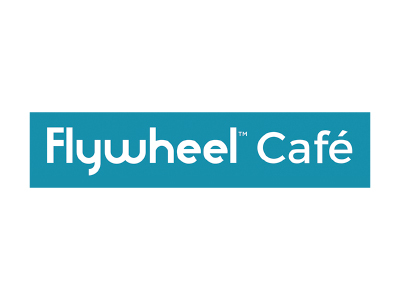 Flywheel Café
Monthly Event x 3 regions

Average Attendance 50+ per location

Audience: Investors and Entrepreneurs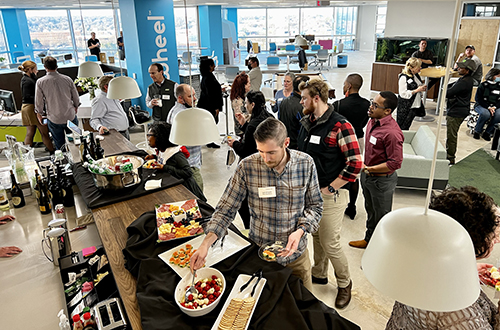 Flywheel Café is a monthly social gathering of entrepreneurs, investors and the local community. Founders gather over draft beer and wine to make connections, learn and share. Each event features a fireside chat with successful founders, investors and leaders in the community facilitated by the local community manager.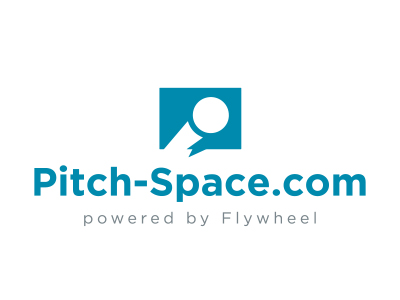 Pitch-Space.com
Monthly Event – Rotating Quarterly by Region

Average Attendance 30

Audience: Investors and Entrepreneurs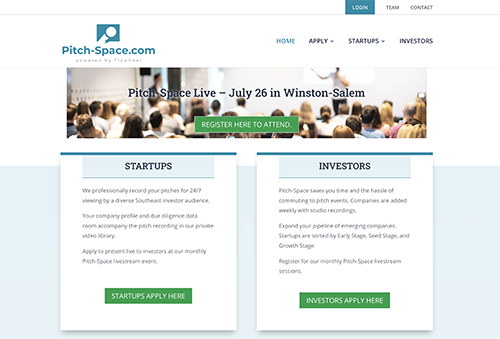 Pitch events are one of the most popular ways to convene startup communities. They offer practice sessions for idea-, early- and growth-stage company founders, and help startups in the audience learn by example and feedback. These events are fundamentally important for creating a registry of the region's emerging startups, building our mail list, and creating network connections for members.
Flywheel is teaming up with regional affiliates to bring investors and entrepreneurs together in our virtual pitch environment. We hold live pitch events every other month with virtual attendance as well, and collate startup information so investors have access to up-to-date investment opportunities.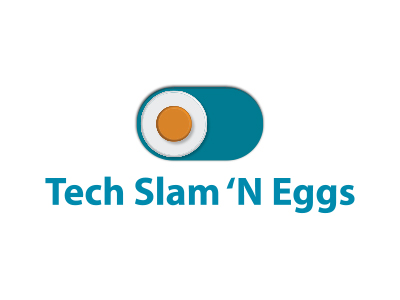 Tech Slam 'N Eggs
Monthly Event – Rotating Quarterly by Region

Average Attendance 30

Audience: Software Developers, Startup Founder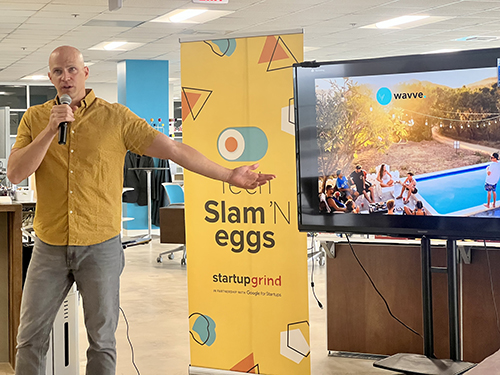 Tech Slam 'N Eggs is a popular event series also held quarterly and focused on the software and product development audience. Invited companies "lift the hood" on their technology stacks and share solutions and hurdles with their tech colleagues.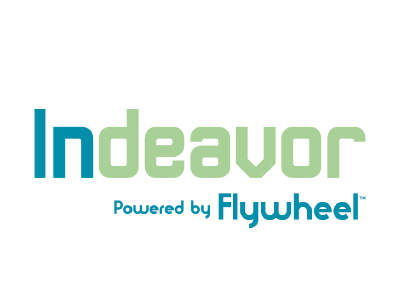 Indeavor
Monthly Event x 3

Average Attendance 30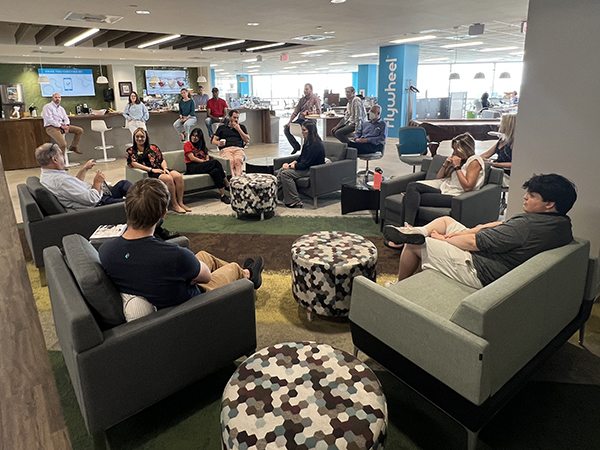 Indeavor is a branded event designed to promote interaction between Flywheel members and the local community. It is an informal luncheon featuring intimate, non-scripted conversations with community leaders. It is designed to bring new traffic into the location and create new connections for members. Each Flywheel location offers a monthly Indeavor lunch.